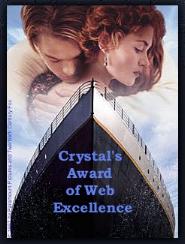 First Award
"Award for Web Excellence"
Thanks Crystal!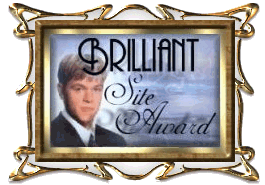 Second Award
"Brilliant Site Award"
Thanks Matt Damon Online!
Link: online.faithweb.com


Third Award
"Award for Page Excellence"
Thanks Orchid Lady!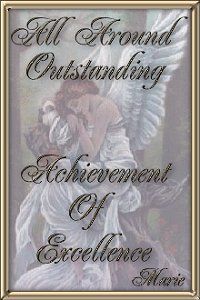 Fourth Award
"All Around Outstanding Achievement of Excellence"
Thanks Marie!
Link: artistic-designers.com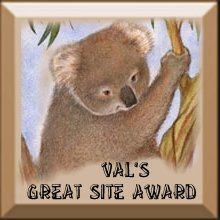 Fifth Award
"The Great Site Award"
Thanks Val!
Link: Val's Home Page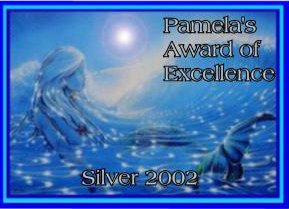 Sixth Award
"Pamela's Award of Excellence - Silver"
Thanks Pam!
Link: My Reflections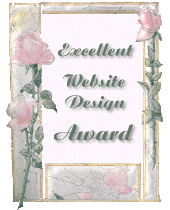 Seventh Award
"Excellent Website Design Award"
Thanks Melanie!!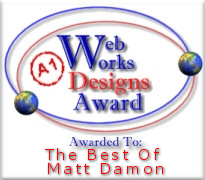 Eighth Award
"Web Works Designs Award"
Thanks Peter!
Link: Web Works Design